Large Sample Strip Annealing MCU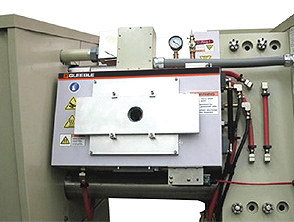 Controlled heating and cooling cycles on large sheet samples with large uniform temperature zones.
The new Large Sample Strip Annealing Mobile Conversion Unit (MCU) is designed to provide controlled heating and cooling cycles on large sheet steel samples for replicating the heating and cooling cycles of sheet annealing processes.

The sample size is large enough to provide subsequent properties testing of the material including LDHT and tensile test coupons.


The capabilities offered by this new MCU offer valuable tools to researchers and production engineers as they set up new strip annealing lines, optimize existing lines, or efficiently develop new products and processes.

The MCU is equipped with the following:
Vacuum tank for atmosphere control
Spray heads and valve controls for air/gas quenching of specimens
Quench valve controls are integrated with the Gleeble computer
Safety interlocks on the vacuum door for heat and mechanical operation
Pneumatic grips for easy loading/unloading and consistent clamping pressures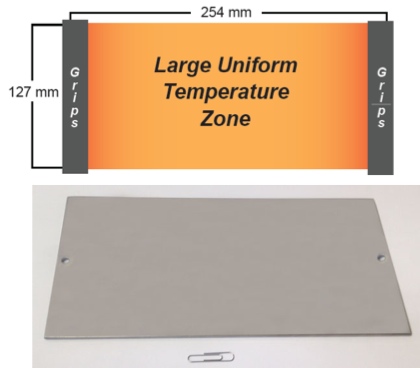 Specimen Sizes:
Standard specimen length is 254 mm (10 inches) with a width of 127 mm (5 inches) however additional sizes can be used as well. The size of the uniform temperature zone is dependent on the dimensions of the specimen and the nature of the material.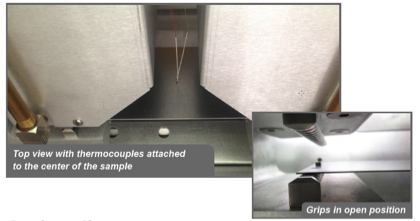 The temperature of the center zone is monitored by three Type K thermocouples (TC), TC1 located at the center of the sample, TC2 at the specified distance above TC1 along the width direction, and TC3 at the specified distance to the right of TC1 along the centerline length direction of the sample. All thermocouples are mounted on the side opposite the quench spray.
For ordering information, please contact us at
info@gleeble.com or +1 (518) 283-5350.