Career Opportunities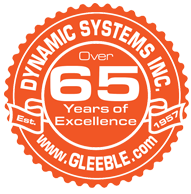 Dynamic Systems Inc. has been pioneering Thermal-Mechanical Physical Simulation for 60 years. Join our team and be a part of a rapidly growing, exciting high-tech manufacturing firm.
Located in scenic Poestenkill, NY (just outside of Troy, NY), employment at DSI offers:
> Potential for world-wide travel
> Competitive pay
> Opportunity to work with cutting edge research and technology
DSI is currently seeking qualified candidates for the following roles:


---
Materials Testing Engineer
Job Type: Full-time, salaried
Introduction: Dynamic Systems Inc. is the global leader in metallurgical thermal-mechanical test and simulation systems. Our most popular testing system, the "Gleeble" has been supporting premier materials producers, research universities, and government laboratories worldwide for over 60 years. We are located in the greater Albany metropolitan area in the town of Poestenkill, New York.
Job Summary: The primary duties of this position include conducting material testing using the Gleeble system for internal and external customers.
Responsibilities Include:
Conduct Gleeble testing using DSI's internal Gleeble systems

Work with DSI's Chief Metallurgist and technical staff to analyze data and document test results

Follow testing procedures with meticulous attention to detail

Adhere to all safety procedures and requirements

Ensure that test equipment and instruments are functioning properly and remain in calibration

Assist with maintaining test equipment, including cleaning the equipment, performing preventive maintenance and calibrations as scheduled

Work with the DSI commercial team to support creating quotes for new projects

Interact with customers to discuss testing requirements and provide recommendations for testing parameters

Project management – the Materials Testing Engineer will be responsible for managing projects from start to finish

Develop expertise on the operation of Gleeble systems and provide support to the Service Engineering and Production teams to aid in the operation and inspection of new systems

Demonstrate a positive, proactive, and motivated attitude to work, quality, and safety

Possibility of occasional travel to customers, suppliers, or training events
Qualifications:
A BS is preferred in an engineering discipline, or five years relevant technical experience

Experience with material testing and research, particularly in the metals industry is preferred

Mechanical aptitude and comfort working with testing equipment

The successful candidate will be organized and driven to succeed with meticulous attention to detail and process

Ability and desire to work effectively both in a team environment or independently

Demonstrated excellent interpersonal, organizational, and communication skills

Knowledge and familiarity with basic metallurgical concepts

Ability to understand and follow ASTM and/or other material testing specifications
Compensation: A competitive compensation and benefits package is available for successful candidates.
If this position describes your talents and experience, and you know that you can help drive the success of our growing company, then we want to hear from you!
Interested applicants should e-mail a cover letter and resume to employment@Gleeble.com
Dynamic Systems Inc. is an equal opportunity employer.
DSI customers often require testing and research work to be completed by US Citizens. For this reason, applicants for the Materials Testing Engineer position must also be US Citizens in addition to being authorized to work in the US.
---
Embedded Systems Developer
This is an opportunity to work with highly motivated colleagues in a science-oriented, creative and dynamic environment. We offer a competitive salary, excellent benefits and significant career development opportunities.
Job Summary:
Review system-level requirements and process them into hardware and software specifications

Conceptualize and document software and hardware architecture

Lead the detailed design and development of embedded systems and software

Provide software architecture support to project management and technical teams

Manage tasks from software design concept through prototype fabrication and final integration

Fabrication and test of electronic subassemblies and prototypes

Design and implement embedded code following existing conventions

Develop test plans, then execute the test through unit tests and integration tests

Participate in design and code reviews

Generation of drawing packages and other technical documentation
Responsibilities:
Provide technical contributions and leadership in the design and development of embedded systems, including hardware selection, software approaches, customer usability, design tradeoffs, etc.

Provide support to Service Engineers and customers on current and legacy software and hardware systems

Produce written documentation of technical work, including system design diagrams, assembly documentation, ICD, test plans, and technical manuals

Train, mentor, and support other engineering, service, and sales staff
Required Qualifications:
MS, or BS with equivalent experience, in Computer Science, Computer Engineering, Electrical Engineering, or related field

5+ years of demonstrated experience with strong C/C++ development skills and a fundamental understanding of embedded software architecture and development

5+ years of technical leadership in embedded systems development

Ability and desire to work effectively in a team environment

Demonstrated excellent interpersonal skills, outstanding written and oral communication skills, and good organizational skills
Desired Qualifications:
Familiarity with basic RF communications, digital signal processing concepts, serial interfaces, network protocols, and FPGA usage

Experience with Real Time Operating Systems (RTOS) in an embedded environment

Proficiency with coding in, Java, Python, C#, and scripting languages a plus

Prior experience working with high speed machine control and data acquisition

Willingness to work on quick-reaction projects in support of DSI and customer requirements

Experience with RFI testing and UL, CA, and CE electrical and safety certification standards

Experience writing high performance motion controllers including cascaded servo systems

Theory of operation of electronic measurement devices such as LVDTs, strain gauges, encoders, and thermocouples
Compensation:
The successful candidate will receive an attractive base salary plus an incentive bonus based on performance as well as a flexible benefits package.
If this position describes your talents and experience, and you know that you can help drive the success of our growing company, then we want to hear from you!
Interested applicants should e-mail a cover letter and resume to: employment@gleeble.com
---
DSI is an Equal Opportunity Employer.
No Phone Calls or Third-Party Recruiters please.
Resumes and cover letters can also be sent in hard copy to the address below:
DSI Human Resources Department
323 NY 355
Poestenkill NY 12140 USA